FreeZone Review: Potentially the First Legal Crypto Market
The project FreeZone offers the first global initiative for every country where the free crypto-economic zone (FCEZ) will work. Such zone will provide the best conditions and terms for all crypto investors and blockchain developers.
About the concept of FreeZone
The Free Crypto Economic Zone (FCEZ) will provide all conditions and sphere for developing tools, APIs and blockchain-based businesses. These products will be completely legal and investors or founders won't experience any risks. The founders of the project are planning to legitimatize any future businesses that take place within this blockchain network.
FCEZ will be legal in a country with the business-oriented environment and favorable economic climate, where there is no tax, transparency of the legislation of cryptomarket and safe currency flow, at least, according to the team's statement.
The team plans to raise $ 100 million during ICO – these funds will go directly to the development of FCEZ. Also, at least, 5 businesses will be established within FCEZ: a crypto-investment bank, cryptocurrency bank, marketing agency, universal international trading platform and crypto payment/exchange system.
Own businesses of FreeZone will finance multiple social programs for free or in premium paid packages.
Several countries have already supported the idea of FCEZ on their territory. The co-founder of FreeZone Yevgeny Mukhin has already met with the representatives of Georgia, Armenia, Malta and El Salvador. In 2018, there are planned the meetings with the governments of Cyprus, Latvia, Morocco, Kazakhstan, Montenegro and a few other countries.
Features of FCEZ:
A free flow of multiple cryptocurrencies in the ecosystem;
Support and infusion for ICOs;
Support of fiat currencies;
High transparency for businesses;
Compliance with standards AML and KYC;
Every financial activity on a crypto market is certified and licensed;
Great protection of credentials of investors and all personal data;
Quick resolution of any disputes legally, in the court.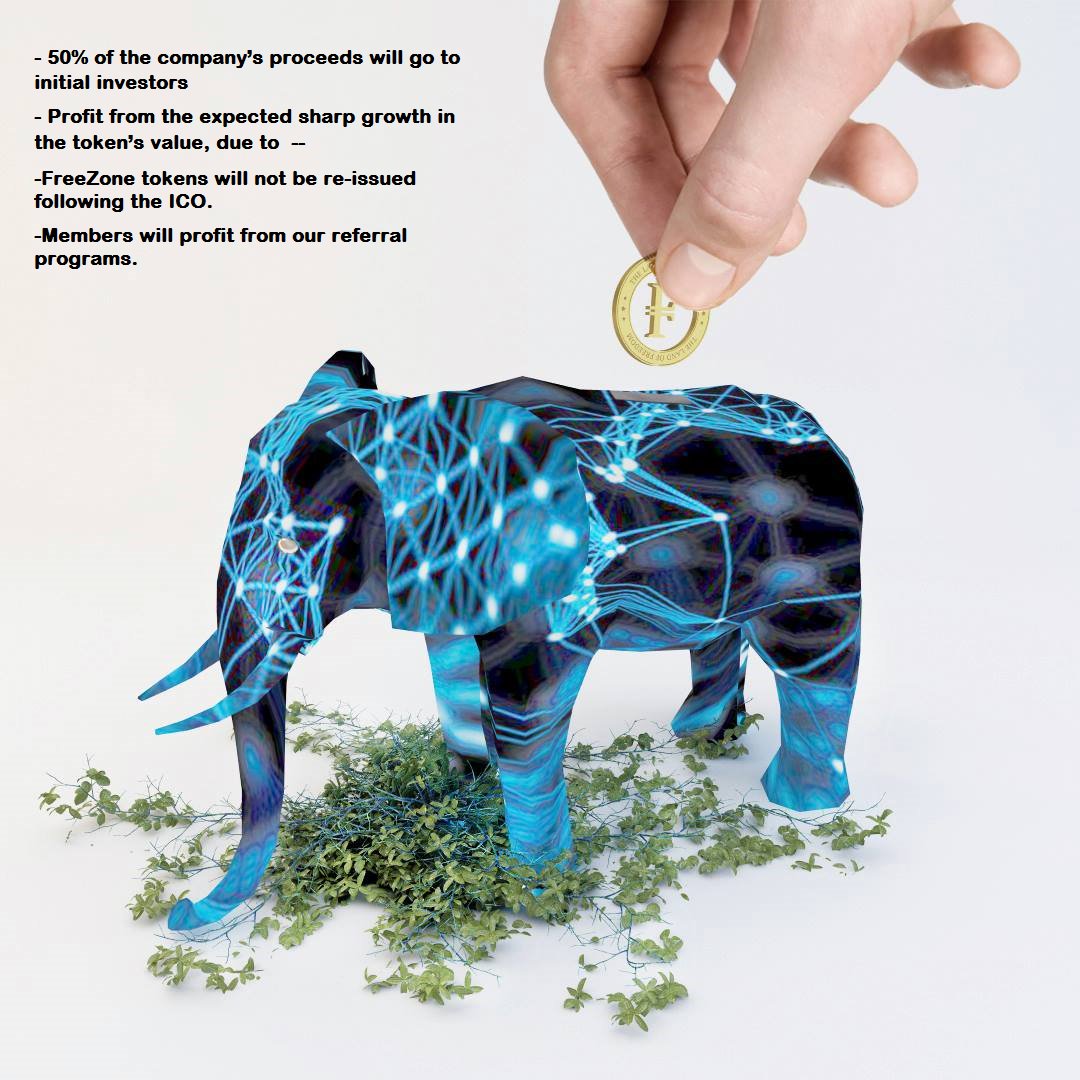 ICO and token
FreeZone with the ticket FRZ (ERC20) is the main utility token of FreeZone ecosystem. The sale will last during 28 days. The total volume of FRZ – 1 billion. Only 50% tokens are distributed for sale. Hard cap is $100 million. They accept such currencies as ETH, BTC, BCH, LTC and fiat (USD, Euro, British pounds, Yens. The minimum personal investment is 0.5ETH, 0.1 BTC, 0.3BCH, 3LTC, $600, ?500, ?600, ˆ500, etc.
Bounty campaign
Bounty campaign of FreeZone is explained in details here - https://bitcointalk.org/index.php?topic=3032979.0. The bounty campaign's pool with have 1% of the total volume of sold tokens. It means that participants will receive 5 million of FRZ if the total amount of 500 million FRZ are sold. The initial price of the token is $ 0,2, it means that Bounty campaign's poll will be $1 million.
Useful links:
Are you interested in FreeZone's ideas and do you want to invest? Then visit the official site and support on social media:
Website
Bitcoin ANN Thread
Bounty Thread
Twitter
Facebook
Telegram
Medium
ÂÒT of the author