Aitheon Review: Symbiosis of Human and Robotic Elements
Aitheon will help scientists and entrepreneurs maximize themselves in this field of activity and successfully overcome all business processes that often hinder the achievement of their goals.
The ecosystem of Aitheon is built with artificial intelligence. The goal is to create automated enterprises with a single access to the required data on blockchain network from all corners of the planet. The existing enterprises and fresh start-ups will considerably simplify the path to further development.
How does Aitheon work?
With the help of a complex of robotic means, each participant can improve the performance of his project without worrying about the confidentiality of his data. These solutions suppress all possible risks in the transmission of information.
Digibots are the unique creation of Aitheon. The creators of the project created special robots, which shift most of the user's responsibilities to themselves. Digibots will free up time and resources and you will be able to give completely yourself to your developments. At any time, a user can contact a remote expert who will help create an effective and stable algorithm for you to solve certain tasks.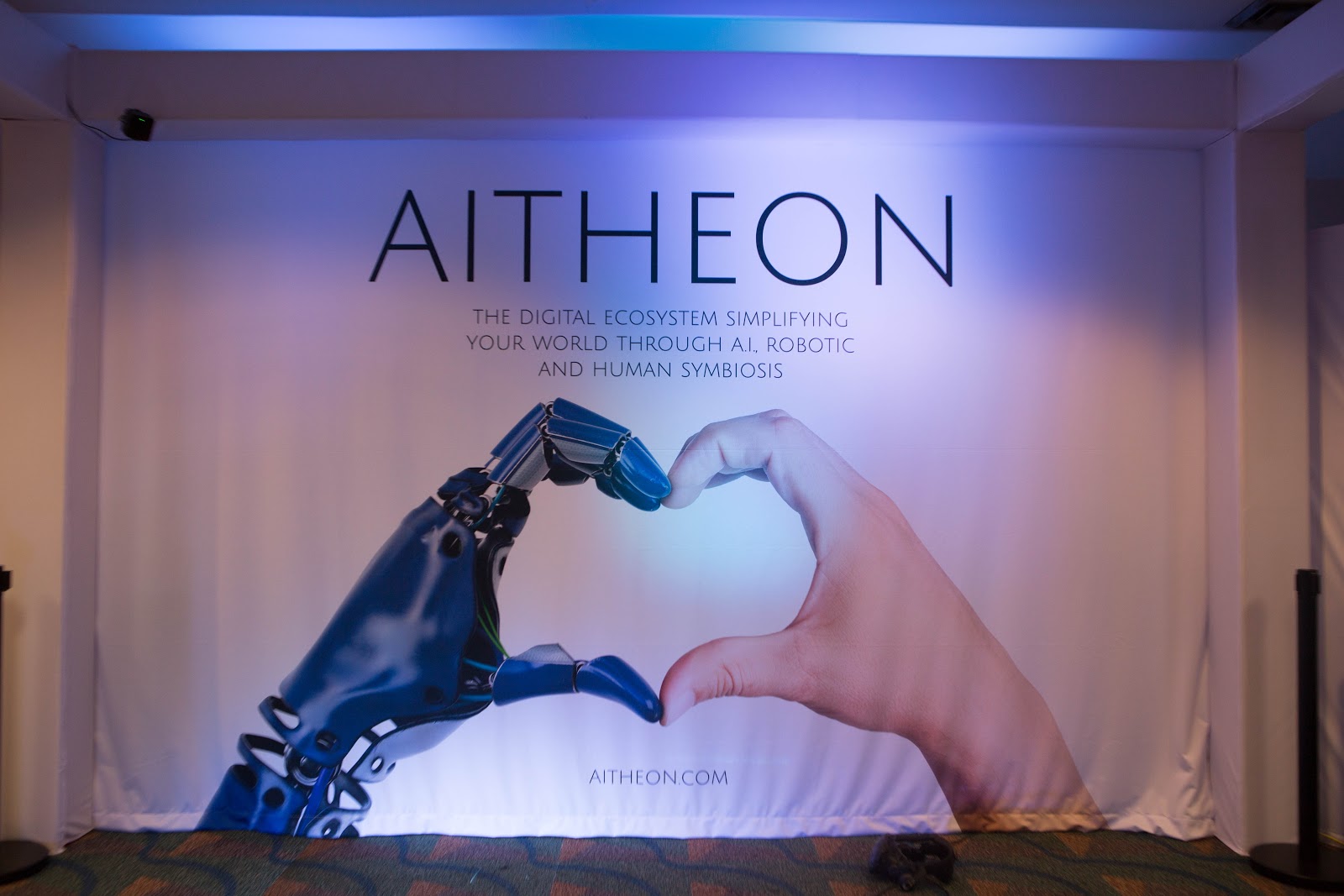 ICO and token
AIC is the main token of Aitheon. ICO will start on April 20, 2018. The team plans to release 3.5 billion tokens. On pre-ICO users could receive a discount on the project currency of 50%. The creators of the project did not set a minimum amount for the purchase of tokens. Aitheon is interested in attracting all users from all over the world.
Distribution of tokens will happen in such way: 68.67% - mining pool; 10% - development of the platform; 7.14% - crowdsale; 6% - to the team; 5% - bounty pool; 1.47% - pre-sale; 1% - bounty program; 0.76 – to advisors.
Aitheon allows organizing effective and stable algorithms for performing the tasks and solving the specified business functions. On pre-sale is the discount for tokens at the rate of 50%. During the preliminary sale, the price of AIC is set at 17.5 cents.
The developers of Aitheon provide a referral program for the convenience and loyalty of users. Including for users, an identification number is set, with the referral bonus of 7%. You can get the more detailed information on the specified contacts. Cryptocurrency is transferred to developers for the implementation of Aitheon and funds will also be used for management, research, administrative and legal tasks.
Aitheon uses a program known as "The Pilot" where humans. Pilots take control of the robotics system. They assist the robots until the robots ask for permission to work on their own after which they disconnect.
By integrating AI, robotic and human symbiosis, businesses become automated from a single access point to complete all business tasks without the need for owner input.
Useful links:
Website 
Lightpaper
Whitepaper
Bounty Campaign Thread
BitcoinTalk
Twitter (over 6000 followers)
Instagram (over 300 followers)
Telegram (over 3000 followers)
Youtube
ÂÒÒ of the author